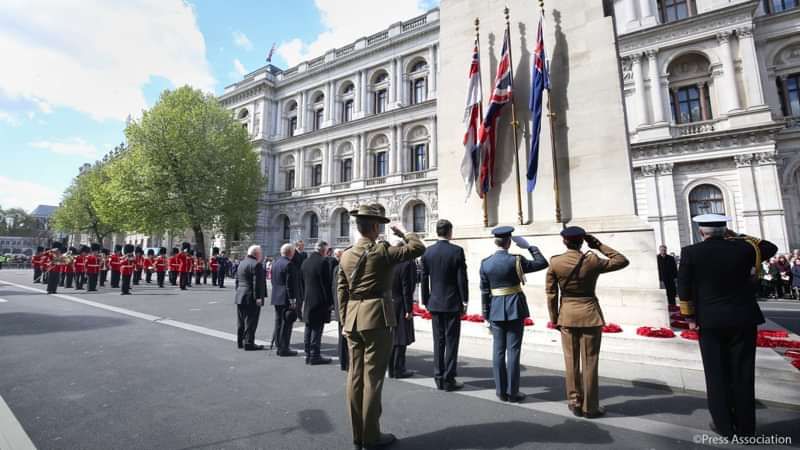 New Zealand Society (UK) presents:
ANZAC Day Wreath Laying Ceremony and Parade
Free tickets via NZ High Commission
Following a march onto Whitehall, at 11.00am a member of the Royal Family will lay the first wreath followed by the High Commissioners for New Zealand and Australia. They are followed by representatives of the UK government, High Commissioners and Ambassadors, as well as representatives from various service and ex-service organisations.
Arrival by 10.30am is recommended. This service will conclude at approximately 11.25am, allowing time for the short walk to Westminster Abbey for the Commemorative Service.
Attendance at this service is by ticket only. Applications will open early 2020.