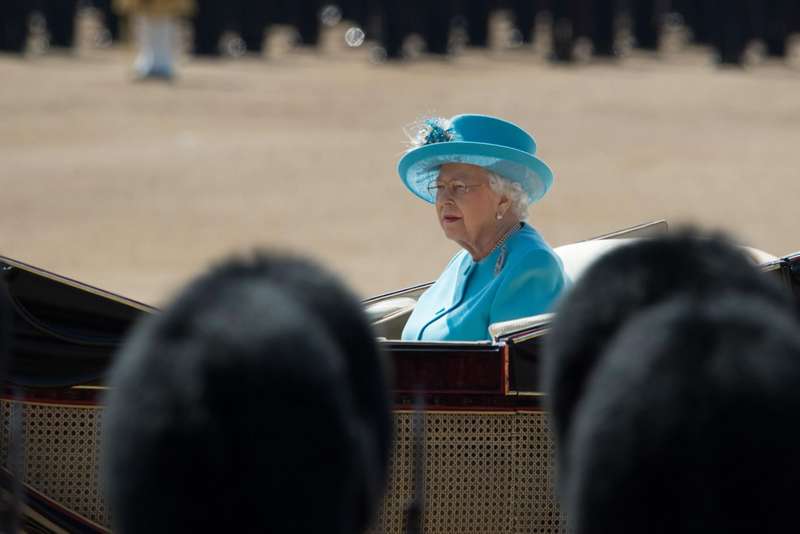 New Zealand Society (UK) presents:
Trooping the Colour 'The Queen's Birthday Parade' reviewed by HM The Queen
Ballot
Entry Requirements: 18+
1st Battalion Welsh Guards will Troop their Colour in the presence of Her Majesty The Queen on 13th June 2020. Taking part will be up to 1450 soldiers of the Household Division and The King's Troop Royal Horse Artillery, along with up to 400 musicians from the Massed Bands. Over 240 soldiers from the 1st Battalion Grenadier Guards will line The Mall.
The ceremony of Trooping the Colour is believed to have been first performed during the reign of King Charles II (1660–1685). In 1748 it was decided that this parade would be used to mark the official birthday of The Sovereign. It became an annual event after George III became King in 1760. Guards taking part are drawn from the Regiments of The Sovereign's Household Troops. It has become the practice for them to troop their Colours in turn.
Her Majesty The Queen has taken the salute at every parade since her accession to the throne in 1952 other than in 1955 when there was a national rail strike. Her Majesty's actual birthday is 21st April. The Sovereign's official birthday is marked by the ceremony of Trooping the Colour, which this year falls on the 13th June 2020.
The Parade begins at Horse Guards at 10.00am and will finish by 12.25pm. On the day of The Queen's Birthday Parade (13th June), the fly-past by the Royal Air Force takes place at 13.00pm and can be watched from the Mall.
The Queen's Birthday Parade is also broadcast live on the BBC in the UK on 13th June 2020.
TICKETS THROUGH BALLOT - https://qbp.army.mod.uk/queensbirthdayparade/
WHAT TO WEAR This is a formal State Ceremonial Parade in the presence of Her Majesty The Queen. Those attending are required to dress accordingly. Morning dress, lounge suit or jacket, tie and trousers, equivalent for ladies (no denim, shorts or sandals). Serving Military personnel may wear Ceremonial Day uniform (with medals) or equivalent.
You are reminded that this is a formal parade. Lounge suit for gentlemen, formal day dress for ladies. Children are also to be dressed smartly. Sports shoes, T-shirts, denim, flip-flops & casual shoes are strictly not allowed. If you do not adhere to this dress code, you will be refused entry.
Final say regarding dress code lays with the ticket scanners/ushers. The Household Division reserves the right to refuse entry to those who are inappropriately dressed. The lead name on this booking is responsible for informing all guests of the above.
NON-COMPLIANCE WITH THE DRESS CODE WILL RESULT IN REFUSAL OF ENTRY.
Hats are optional but are recommended for paying the necessary compliments to Her Majesty and the Colours as they pass, as well as giving the necessary protection from the sun. Umbrellas/parasols are not permitted to avoid obstructing views.