SHIHAD IN LONDON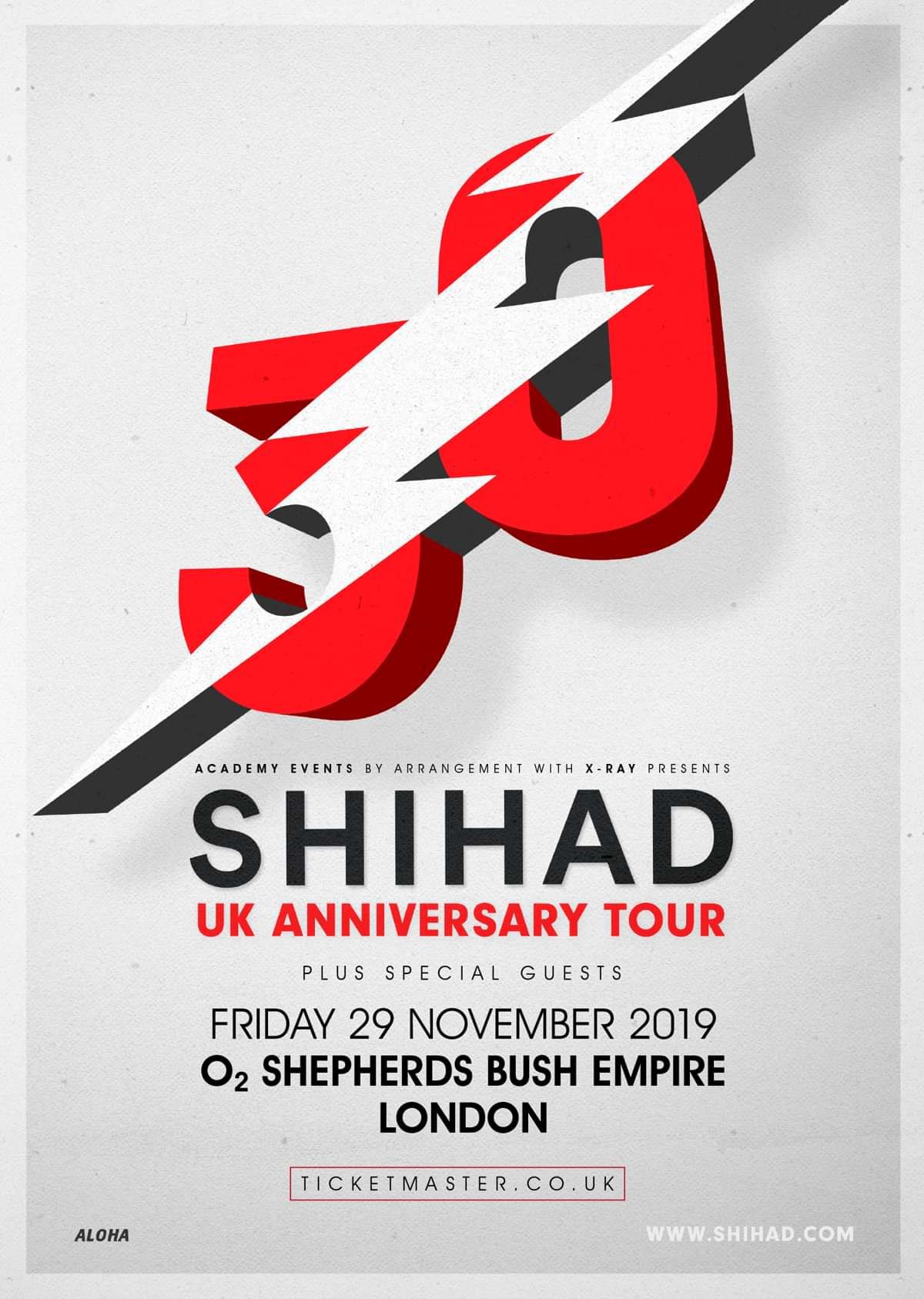 Friday 29th November O2 Shepherds Bush Empire at 19:00
Picture this… 1988, Margaret Thatcher is Prime Minister, England competes at the Winter Olympics in Calgary Alberta – not winning a medal, The Ford Escort is Britain's best-selling car for the sixth year running. Home and Away hits tellies for the first time, Nintendo release the Game Boy, and over in Wellington New Zealand, the Southernmost capital city in the world, Jon Toogood and Tom Larkin are in high school busily creating a heavy rock band…. A monstrous band that would end up becoming one of New Zealand's most loved, respected and successful exports.…. SHIHAD.
Fast forward to 2019… Jon, Tom, lead guitarist Phil Knight (who they found through a music shop notice board ad in 1989) and bass player Karl Kippenberger, who joined the band in 1993, (from being a fan) have released nine studio albums (five of which went to #1 in NZ). They survived a name change propelled by Jihad becoming a staple negative reference in the global vernacular thanks to 9/11 (Shihad became Pacifier, and returned to Shihad), personal triumphs and tragedies, travelled all over the world with endless tours, selling out headline shows and sharing stages at major local and international festivals, and touring with musical heroes like Motorhead, Metallica, Faith No More and AC/DC to name a few.
In 2010 they were inducted into the New Zealand Music's Hall Of Fame. And just like Neil Finn, Russell Crowe and every other successful person or idea to come out of NZ…. Australia quickly adopted them as their own, showering them with ARIA nominations, adoration and ownership of their global success.
To celebrate 30 years, Shihad will be undertaking a five date tour of England and Scotland.
Tickets On Sale Now via www.shihad.com and www.ticketmaster.co.uk